Thirty odd years ago the late, great Evan Whitton noted in a column for this paper how tedious it was that, every time he wrote about your humble correspondents performance in the Wallabies he had to declare that we were also colleagues, blah, blah, blah. I do hope to avoid equally tedious disclaimers whenever Channel Nine comes up – given that from Monday they own this humble masthead.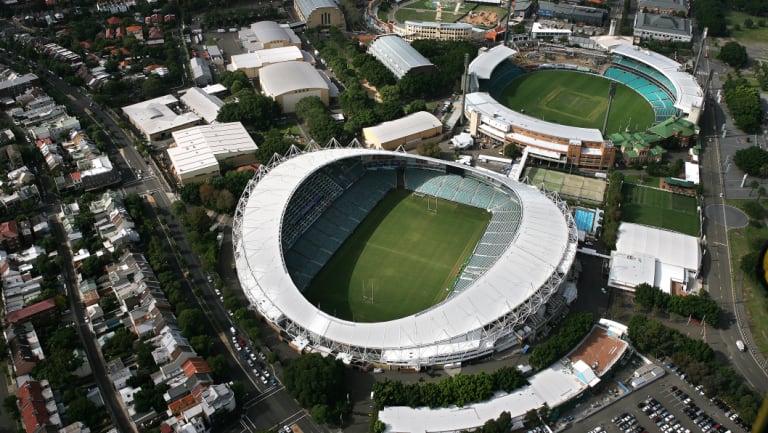 Can we just take it as read, from this point on, I hope? In the meantime, I have received a lot of contact since Channel Nine issued a press release on Monday asserting that the stadium knock-down and rebuild should go ahead. The broad theme is: "So what do you think of that, boyo? Huh? Huh? HUH? Are you gunna shut up now?"
Advertisement
No.
I mean, forget knocking down the stadiums, you could have knocked me down with a feather. Of course Channel Nine thinks that. They have put a fortune into televising rugby league and want to maximise returns on their financial commitment. Having public money put into the stadiums, drawing bigger crowds and making the game more popular will help that.
"Nine wants to showcase NRL as a great national sport and we can only do this with the best stadia as the setting," Nines CEO Hugh Marks said, making no bones about Nines motivation.
With respect to Hugh Marks – come to think of it, with ELABORATE respect for Mr Marks – the fact that Channel Nine wants public money spent to advance their corporate bottom line is neither here nor there as to whether that money should be spent.
Marks also told TFF: "We will continue to disagree on stadiums. We need a world class one in the east to match the one we will now have in the west."
For my money, nevertheless, nothing changes the central fact that the whole thing is an outrageous use of public money to essentially bolster that conglomeration of private businesses that is elite sport.
And yes, I know that extraordinary claims have been made about how much money the new stadiums will generate, as opposed to the old stadiums. That began with the Premier claiming that the original $2 billion price tag would be made back in two years!
Nothing could highlight the absurdity of those claims more than the events of the last two weeks.
First, the newly installed Opposition leader Michael Daley said that, if he is elected next March, the SCG Trust wont get a brass razoo from his government and if they want to build it, then they will have to finance it themselves.
And then the kicker, the response from the Chair of the SCG Trust, Tony Shepherd.
"Lots of luck," Mr Shepherd acknowledged candidly to SCG Trust members, in a speech that was leaked. "I doubt we could borrow – even with the most generous banker in the world – $729 million and pay it back at [our projected profit of ] $2 million a year."
Bingo.
Friends? This is a farce. Yes, there are powerful forces at work to knock down and rebuild these stadiums. After yesterdays announcement, it seems that, despite the will of the people, those forces are indeed powerful enough to indeed see the SFS knocked down.
As to whether they are powerful enough to see it rebuilt as well, that really will be for the people to decide at the NSW election in March.
Hoof on the till
And speaking of knocking me down with a feather, TFF has been on the book promotion tour around Australia for the last month or so – Mutiny on the Bounty, thanks for asking – and everywhere I go have been interested to see a book by another author featured particularly prominently. It is, and I kid you not, Winx, The Authorised Biography, by Andrew Rule.How do we know it is authorised? Apparently, he got it straight from the horses mouth!
Ill get my coat.
Taking a rein check
Yes, a tough decision for the board of Rugby Australia on Monday, when they wrestle with whether or not to terminate the coaching tenure of Michael Cheika.
With just four wins from thirteen starts in the last year, it has to be on the cards.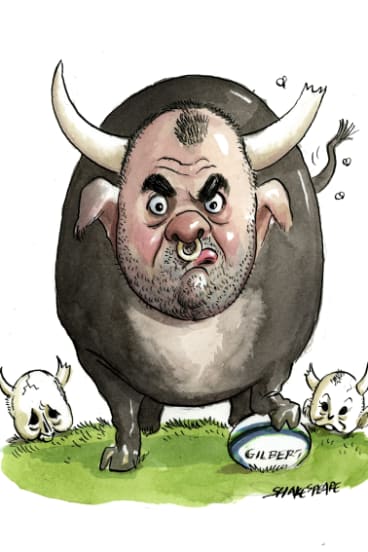 The problem, in my view, is not just the lack of results. It is the similarity between the approach by Cheika and Alan Jones.
Both had, and have, enormous abilities to shape a team, lift them and make them play so much better than they otherwise would – by sheer intensity of their personalities.
Eddie Jones is precisely the same. Whatever else, everyone in the team is aware that no bastard is working harder than the coach, that in terms of professional preparation they are the ones setting the standard that the players must try and reach.
There is also an awareness that those who dont meet that standard in both preparation and performance wont last long.
It is an approach that for all three coaches has achieved extraordinary results . . . in the short term.
The success of Alan Jones was unparalleled in the first three years of his tenure. Eddie Jones with England won his first 20 matches straight. Cheika, in his first year, got the Wallabies all the way to the World Cup final.
In the short term, their intensity is the upside. With Alan Jones though, it fell apart in the fourth year. With Eddie Jones, there are already strong signs that England is worn out by him. And so, too, the Wallabies now. There is no doubting Cheikas extraordinary abilities – as witness the way he had NSW playing when they won the Super Rugby competition in 2014. But the connection between that side and the current Wallabies, and the way they play, is . . . zero.
The thing for the board to work out will be what ideas he has to escape that syndrome, to give the Wallabies of 2019 some of the magic that the Waratahs of 2014 displayed.
My suspicion is that it will be like asking a bull to check in his horns, that Cheika simply knows no other way, but will see.
If he cant manage it, the best way might be for Rugby Australia to write to Robbie Deans, beginning: "Dear Robbie, that part where we told you to get nicked, and never darken our towels again? Look, we might have been a little hasty . . ."
Early call
The new cricket commentary team on Channel Seven? Early days, but they seem fine. Ish.
The first and most obvious thing is that it feels fresh after four decades of the old Nine stable.
Ricky Ponting is particularly strong. My only negative comment would be that they just might be that tiny bit bland. For all their sins, Nines team was enormously colourful, providing the likes of Billy Birmingham so much material that he just didnt know what to do with it all – and must have done 20 albums trying.
At the moment, early days, but Seven feels just that little bit earnest. Hopefully they will relax into it.
What they said
The Hollywood actress Natalie Portman to Ellen DeGeneres on watching a Melbourne Demons training session: "Then all of a sudden people in the streets of Melbourne were like, we hate you, you support the Demons and then other people are like, cool, we love you, Demons fan. Im like I have no idea, I just showed up."
Portman: "My son watched Australian rules football on TV, which is sort of the platypus of sports, I guess, because its like you can bounce the ball but you kick it and then you tackle each other but no padding or helmets — its like a crazy game."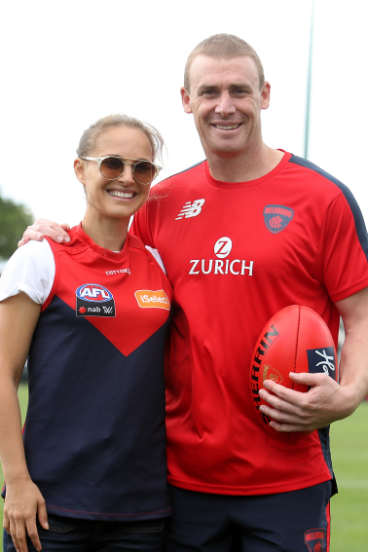 Mitchell Starc on the first day of the Test: "If you asked us at the start of the day if wed take losing the toss then them being 9-250 at stumps, I think wed bite your arm off."
Indian cricketer Gautam Gambhir has announced his retirement: "Someone up there was writing my script but now it looks like he has run out of ink."
Anthony Mundine before the fight with Jeff Horn: "He got the white privilege bro, thats why hes got the media, the masses behind him."
Anthony Mundine after what I hope was his last fight: "All the hype and all the bulls*** that I talk, you guys get caught up in it all the time but Im really a cool cat, down to earth, pious and humble. I just want to say all the trash I talk, were in the entertainment business and Ive got to try and get bums on seats, get people talking."
Jeff Horn on taking The Man down: "Once I knew I got him to the body, I knew he was [looking to] protect that body again. Its like scissors, paper, rock, whether Im gonna go over the top the next time. I didnt even know what I was gonna do."
Brisbane coach John Aloisi to Adelaide counterpart Marco Kurz: "Hes unconscious, and youre yelling at us . . . dont wave your hand at me again, you f***ing idiot."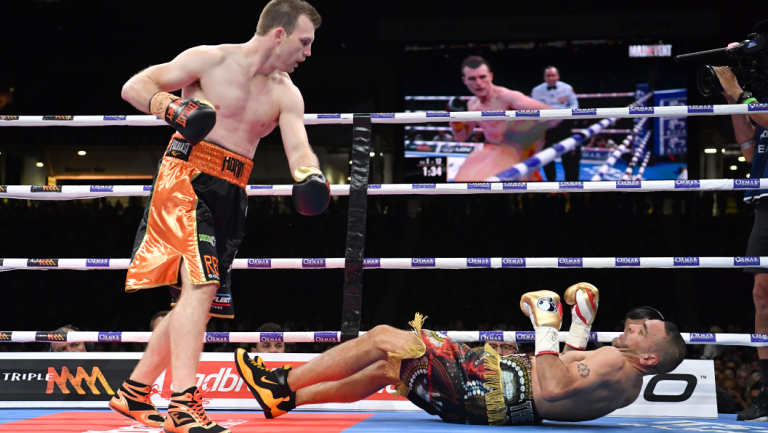 David Pocock announcing his weekend wedding to Emma Palandri on Twitter on Monday morning: "Married my best mate yesterday."
Nick Kyrgios on his year: "I was in some dark places this year, that's for sure. When I was on the road, I was in some very dark places. I know I've got to keep my schedule lighter, play the events I want to play . . . I'm seeing psychologists now trying to get my mental health right, but I just think as a person I've grown."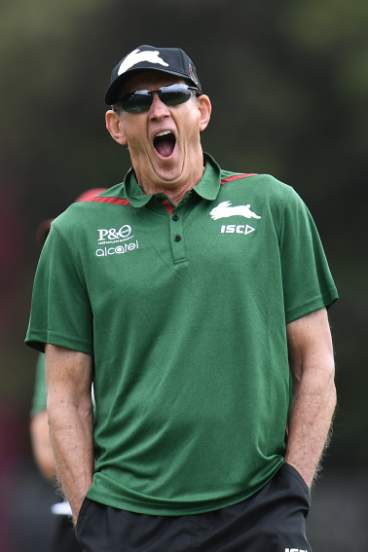 Mad Monday Bulldog Asipeli Fine on being filmed singing Sweet Caroline with no clothes on and the subsequent reaction: "It did break me . . . Most of all, I felt bad for my parents. Within the Tongan community, everyone talks. The last thing I wanted is for people to say that my parents raised me wrong. Thats what really broke me. My dad went quiet for a couple of days. It was pretty heartbreaking."
Broncos CEO Paul White on firing Wayne Bennett: "I made multiple phone calls and I unfortunately had to communicate that decision via voice message and then over email. Is that disappointing? Yes it was, but such is the nature of this whole issue that it was important that we had it resolved, particularly before the players return tomorrow."
Wayne Bennett on joining Souths: "I'm really pleased it's all resolved and that I can join this great club with a free mind, knowing I did the right thing by the fans, staff and players . . ." He says that like he really believes that, yes?
NBA star Giannis Antetokounmpo on whether he planned to retaliate against a rival player who had been rough with him on court: "Yes. Im going to punch him in the nuts next time."
Team of the Week
Australian/Indian Test cricket teams
In deeply troubled cricketing times, theyre at least off to a good start, with an interesting contest over the first two days.
Cameron Smith The Australian golfer successfully defended his Australian PGA Championship. Say what you like about Australia, weve never lacked for public Cameron Smithsss, Alan Jonessss or Paul Kellyss!
Boomers Our mens basketball team qualified for the 2019 FIBA World Cup.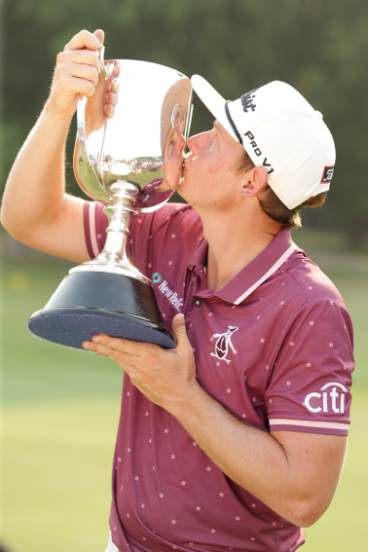 Wayne Bennett When Ron Barassi left Melbourne for Carlton in 1965 people were in actual mourning. These days it just means its Thursday.
Anthony Mundine The end. All that nonsense. All that hoopla. All that unconscionable promotion of a 43-year-old man getting his brains rattled as the people roar for more, and the whole damn thing was over in 96 seconds. Good. Get some rest, Anthony. Youve earned it.
Keisuke Honda Now starring for the Victory in the A-League.
Peter FitzSimons is a Herald journalist, columnist and author, based in Sydney. He is also a former Wallabies player.
Most Viewed in Sport